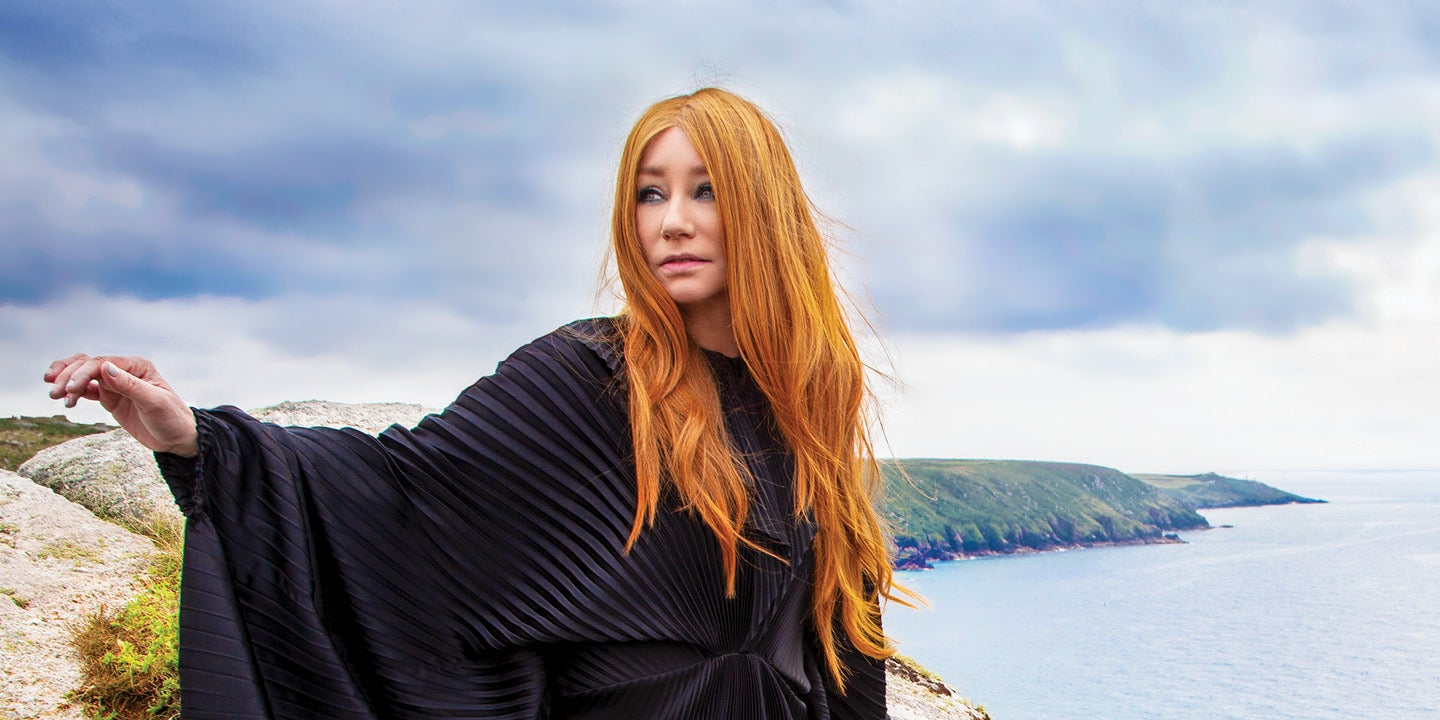 Ruth Eckerd Hall
Tori Amos: Ocean to Ocean Tour
with Special Guest Tow'rs
Tori Amos returns to Ruth Eckerd Hall for the Ocean To Ocean Tour! A trailblazing musician, author and activist Tori Amos will continue celebration of her highly acclaimed 2021 album, Ocean to Ocean. Following a sold-out World Tour throughout 2022, Tori will once again be performing with long-time collaborator bassist Jon Evans and renowned UK drummer Ash Soan, with special guest support to be announced
Ruth Eckerd Hall
Tori Amos: Ocean to Ocean Tour
with Special Guest Tow'rs
Tori Amos returns to Ruth Eckerd Hall for the Ocean To Ocean Tour! A trailblazing musician, author and activist Tori Amos will continue celebration of her highly acclaimed 2021 album, Ocean to Ocean. Following a sold-out World Tour throughout 2022, Tori will once again be performing with long-time collaborator bassist Jon Evans and renowned UK drummer Ash Soan, with special guest support to be announced
Date

June

18

, 2023

Venue

Ruth Eckerd Hall

Ticket Prices

$50, $73, $100

Doors Open

7:00 PM

Event Starts

8:00 PM

Availability

On Sale Now
How do I purchase tickets before the public? Ruth Eckerd Hall offers many membership options starting at $100 annually that unlock special member pre-sales and amenities across all venues. Become a member today.
Where can I park? FREE and convenient self-parking is available onsite. Valet parking is available at most events for an additional cost. Drop-off points and ADA parking are available at both entrances for easy access on a first-come, first-served basis. Patrons are welcome to use valet service when available at 50% off by presenting their ADA accessible parking permit. Rideshare drop off and pick up is located between the two building entrances.
Where do I pick up will call tickets? Visit the Raymond James Central Ticket Office at Ruth Eckerd Hall, located outside the Grand Lobby entrance before you enter the security line, up to two hours before showtime.
What are your safety and security policies? All members of your party must have a ticket to enter the venue. All individuals entering the facility are subject to screening including the checking of bags and personal belongings for prohibited items. Re-entry is not permitted. For a complete list of prohibited items visit the A-Z Guide.
What dining and concessions are available? Ruth Eckerd Hall has many dining options, including the Outpost611 Eatery & Taphouse in the Grand Lobby and outdoors in the England Family Music Garden. You can also enjoy a prix-fixed dining experience available for advance purchase. Visit Dining Options for more information.
For more information about accessibility and a complete guide to visiting Ruth Eckerd Hall, visit the A-Z Guide.