The Ruth Eckerd Hall Chorus is a talented group of singers who celebrate the joy of music by singing TOGETHER. Annual repertoire includes selections from the middle ages (John Taverner, Giovanni Pierluigi da Palestrina, William Byrd) to modern day (John Rutter, Eric Whitacre, Morten Lauridsen) along with Disney classics and favorites from the stage. We welcome those of high school age and above and look forward to welcoming new faces and voices each season!
Ruth Eckerd Hall Chorus Registration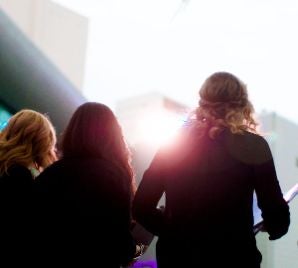 From rehearsals to the main stage at Ruth Eckerd Hall, the Ruth Eckerd Hall chorus perform all around the Tampa Bay area and beyond!
More Info