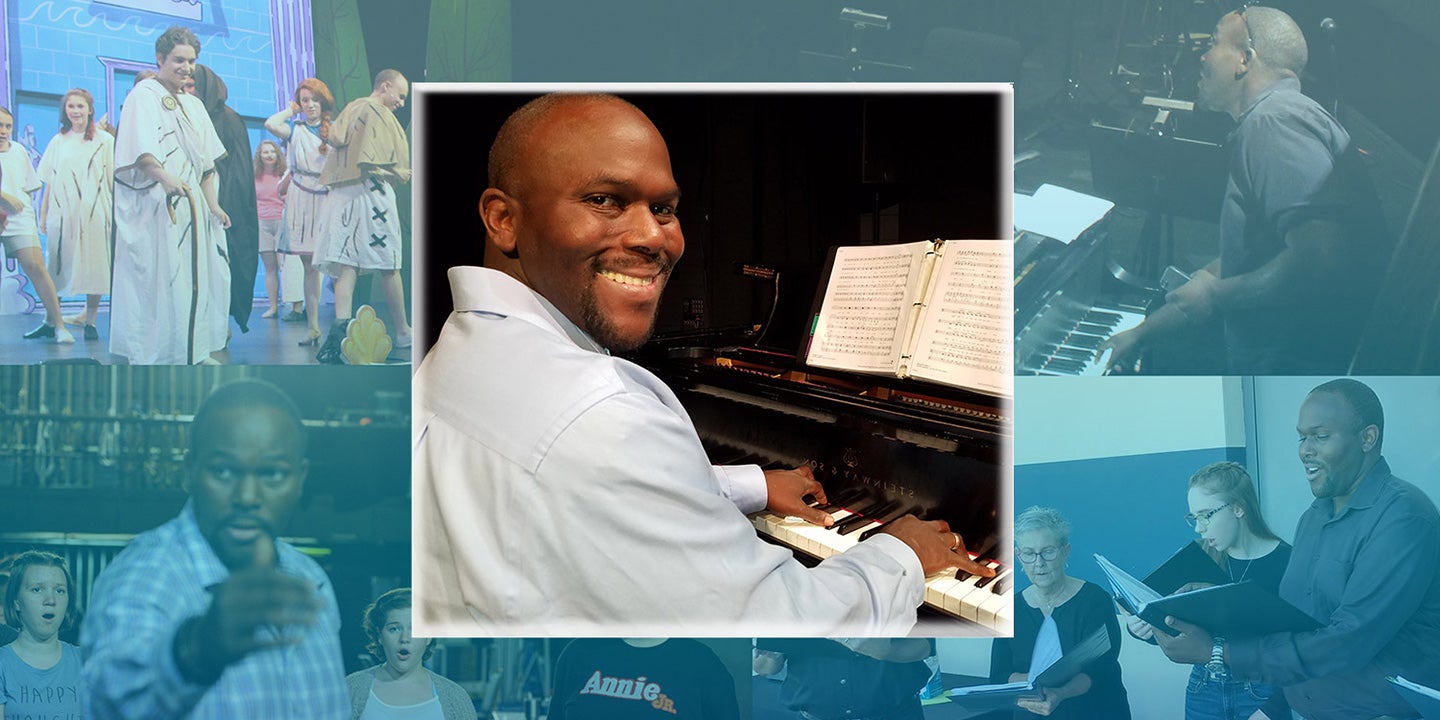 Staff Spotlight: Yohance Wicks
Get to know our Music Department Chair for The Marcia P. Hoffman School of the Arts at Ruth Eckerd Hall, Mr. Yohance Wicks! He is a Tenor vocalist and quite the natural when playing the piano, drums, guitar, organ and beginning violin. A music professional for over 20 years, Mr. Wicks is a double major in Vocal Performance and Music Education.
After graduating from Stetson University, Wicks wanted to merge his love of music and passion for education into a single career path. Yohance found that perfect fit at the Marcia P. Hoffman School of the Arts and has been a Ruth Eckerd Hall staff member since 2015. Mr. Wicks is a key component to helping expand our arts education efforts in the Clearwater and Tampa Bay communities.
Did you know we partner with local schools, social services, hospitals and other organization through our Outreach Programs?
We sat down with Mr. Wicks and asked him a few questions. Check it out!
What led you to pursuing a career working with music and children? There have been educators in my life who worked tirelessly and with an unmatched passion to transfer to me their knowledge of music, their love of the art form, and their unwavering devotion to its proliferation through education. From a very early time in my life, I knew I wanted to continue their work and transfer that passion for music to those that came after me!
What are some of the tasks you have at REH? At Ruth Eckerd Hall, some of my responsibilities include teaching music and musical theater classes, directing the Ruth Eckerd Hall Chorus and Ensemble, teaching off site at various locations to aid in community involvement and development, teaching private lessons, community outreach, and supporting those classes that may need another pair of hands on deck.
What are some of your favorite REH memories? There are too many good memories to select from, but one that sticks out to me involves a parent who was talking to me after a summer camp. She explained to me that her daughter had a particularly tough year in school that year; but, because of the summer camp and the work that Mr. Jack Holloway (Drama Department Chair) and I did over the duration of the camp, her confidence was back to normal levels, her optimism was restored, and her perspective on performance and the arts was again what it once was. These moments make me certain I chose the correct career path. Another fun memory comes to mind when we sang the national anthem at a Tampa Bay Rays baseball game.
What a thrill to be on the field, singing to thousands of fans!
What was your first Ruth Eckerd Hall performance? My first concert at Ruth Eckerd Hall was with the Ruth Eckerd Hall Chorus at their Spring Concert in 2015.
What is a concert you wish you would be able to conduct one day? A dream of mine is having the opportunity to Conduct Carl Orff's Camina Burana on the main stage with the Ruth Eckerd Hall Chorus and Ensemble, the Pinellas Youth Symphony Orchestra, and any other local choir that would sing with us!
We look forward to another school year with Mr. Wicks! He currently teaches musical theater, chorus, ensemble, general music production and theory. Are you interested in enrolling? Visit our site for more information about classes and private lessons.