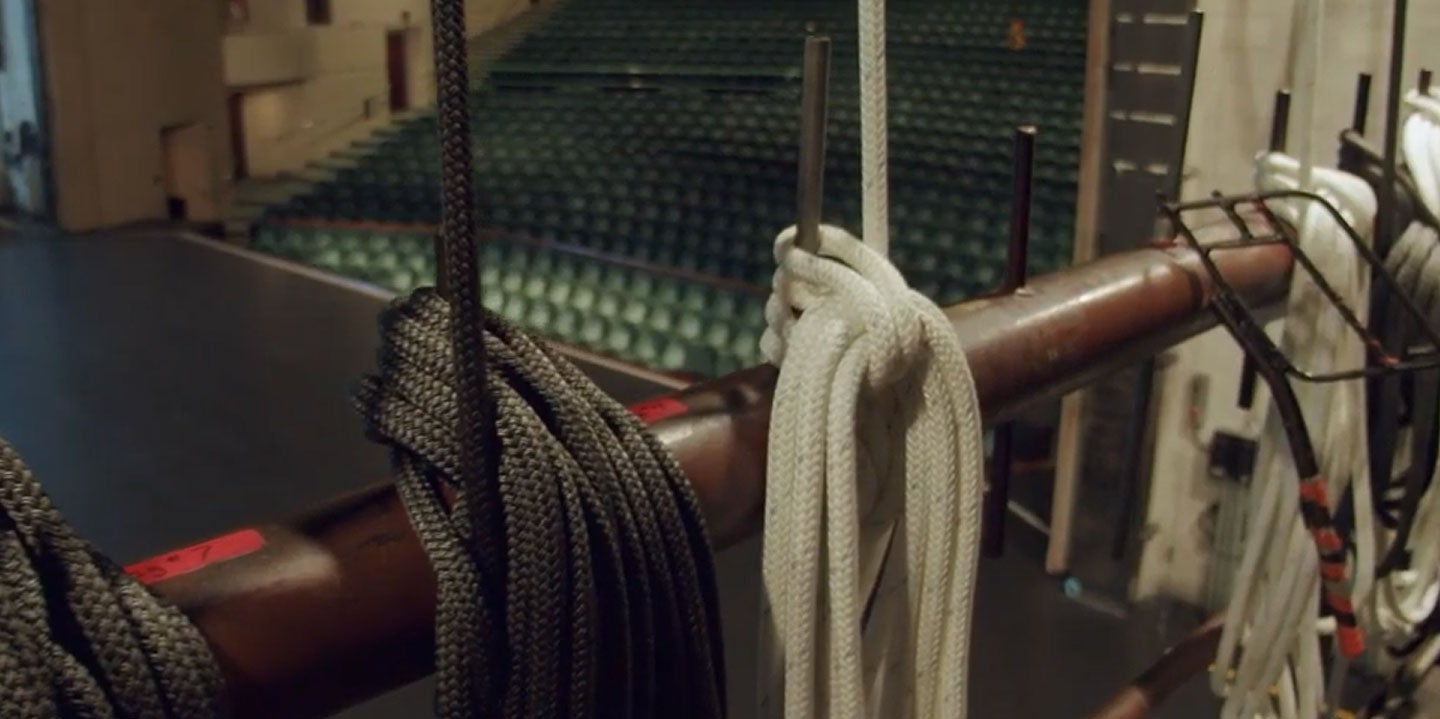 Behind The Curtain of Ruth Eckerd Hall: Part II (Setting the Stage)
The Ruth Eckerd Hall stage is approximately 5,000 square feet. It is a sprung yellow pine tongue and groove wood floor. Our stage can accommodate solo artists to full Broadway productions. Below the stage is our storage room where we store equipment used for a performance. Items include lights, backdrops, risers, chairs, music stands and much more.

Our sound system is important at Ruth Eckerd Hall. The amp room is the heart of our quality sound system. We can control every microphone that used on the stage from inside this room! Another cool fact is we are currently storing a nine-foot Steinway model D piano in a climate-controlled room.

The freight elevator we use has the ability to bring equipment to the stage from below the pit. Such items like a piano, lights, risers and audio. When the stage is finally set, all that is left is for the doors to open and the seats to fill.
Are you looking for more Ruth Eckerd Hall content? Make sure you subscribe to our Youtube page and follow us on Social Media for the latest updates!