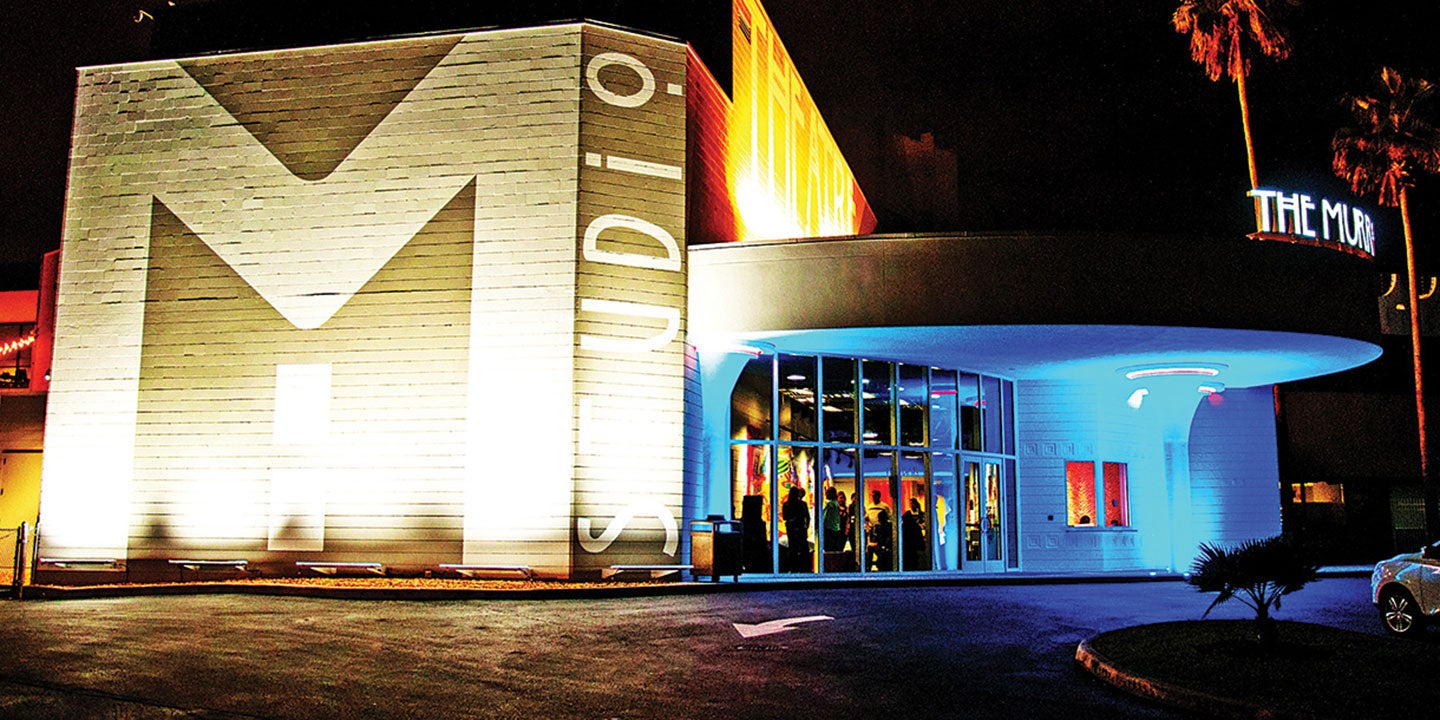 Behind The Curtain of the Murray Theatre
From the moment you enter the Murray Theatre at Ruth Eckerd Hall, you know you are in a special place. Bright colors and high energy greet you as you enter the lobby, banked by a floor-to-ceiling mural depicting every art form that lives here. The chalk wall welcomes visitors with tailor-made messages at every event.
Take a moment to remember the theater's beloved namesakes - their portrait hangs in a place of prominence for all to see.
The theater itself, considered a "black box" space, opened in 2003,
with significant renovations in 2014 offering multiple seating configurations for up to 250 patrons.
Look up to catch a glimpse of our state-of-the-art lighting and sound booth! Accessible by a hidden catwalk, the booth serves as "control center" for all productions housed in the space, managed by top professionals and students studying to be the next tech professionals.

With the capability to transform endlessly, the Murray Theatre serves as a performance venue for intimate concerts, a gathering place for luncheons and meetings, a traditional playhouse for our Schooltime Series and a "living classroom" for the talented students of the Marcia P. Hoffman School of the Arts to explore, rehearse, and perform.
A classroom, community space, and home to the stars of today and tomorrow, the Murray Theatre at Ruth Eckerd Hall is home base to our mission of changing lives through the performing arts.