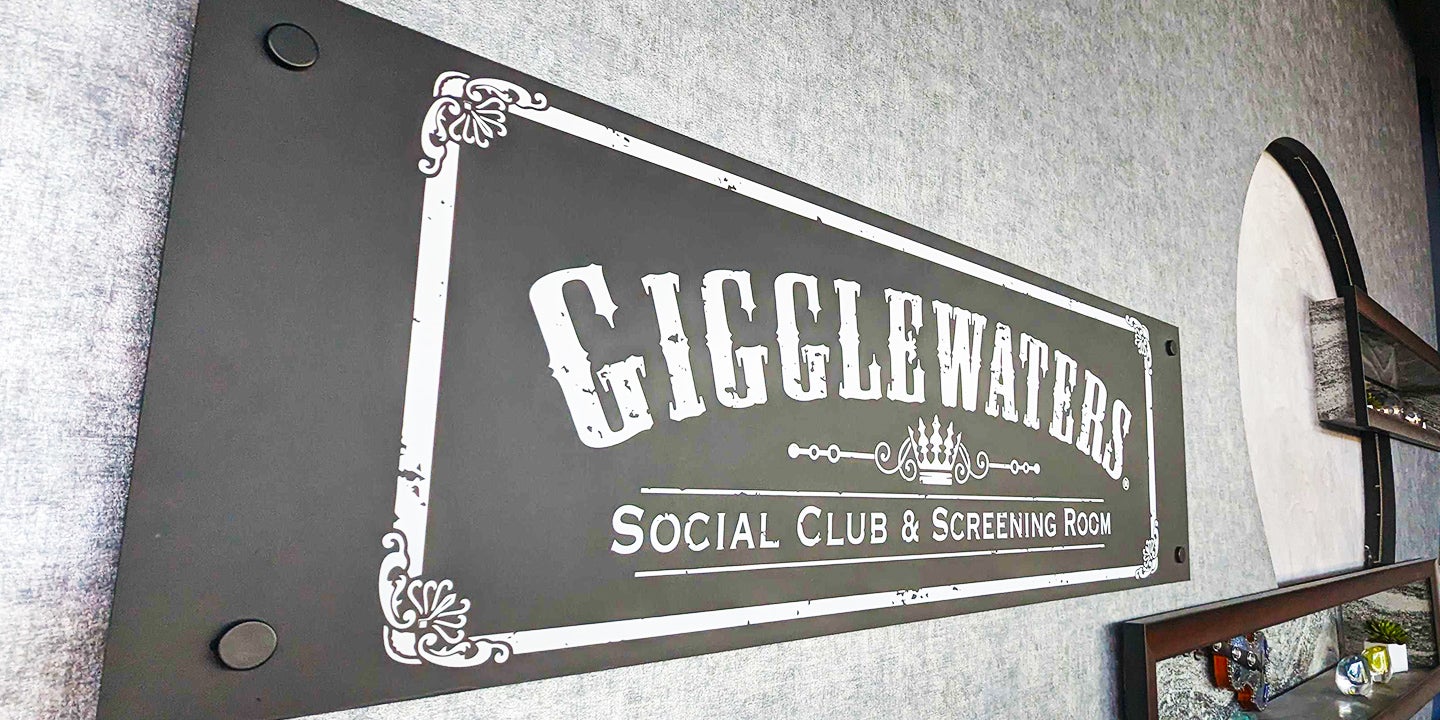 Gigglewaters Social Club & Screening Room To Offer Food For Purchase Beginning October 11
Ruth Eckerd Hall President & CEO, Susan M. Crockett announced today that Gigglewaters Social Club & Screening Room will offer food for purchase at the John Geigle Grand Lobby bar and at the England Family Music Garden prior to performances at Ruth Eckerd Hall. The one-year agreement begins Wednesday, October 11 at the concert with the legendary progressive rock band YES. Guests attending concerts and events at Ruth Eckerd Hall will be able to enjoy a variety of dishes from the award-winning Safety Harbor eatery.

In making the announcement Crockett commented, "We search for partners that bring creativity, variety, exceptional quality, and in this case, deliciousness. Gigglewaters consistently checks those boxes and now our guests can savor what we locals have enjoyed for years.

Bringing Gigglewaters to Ruth Eckerd Hall is truly an honor," said Rachel Wilson, CEO of Gigglewaters, LLC. "As Gigglewaters continues to expand this partnership, first with our brand new Food Truck at The Sound and now in Ruth Eckerd Hall itself, we're exceedingly proud to bring our award-winning food to an award-winning venue.

The satellite location will feature made-to-order items available for purchase including their famous Wagyu beef burgers (voted Best Burgers in Tampa Bay three years running), in addition to Mac & Cheese, Bourbon BBQ Pulled Chicken Sliders, Bootlegger Tots, Fried Pickles & more.

The original Gigglewaters location opened in Downtown Safety Harbor in 2018. This restaurant, bar and 32-seat movie theater with a decidedly 1920s vibe built its reputation on innovative craft cocktails and gourmet takes on classic American comfort food. In 2022, Gigglewaters added a brand new 30' Food Truck and this year, has begun working towards franchising throughout Florida. Gigglewaters is locally & family-owned and believes wholeheartedly in being a true partner with their community. They've raised money for hundreds of charitable organizations, provided food for first responders throughout the pandemic, and brought the Food Truck for on-site hurricane relief after both Ian & Idalia.