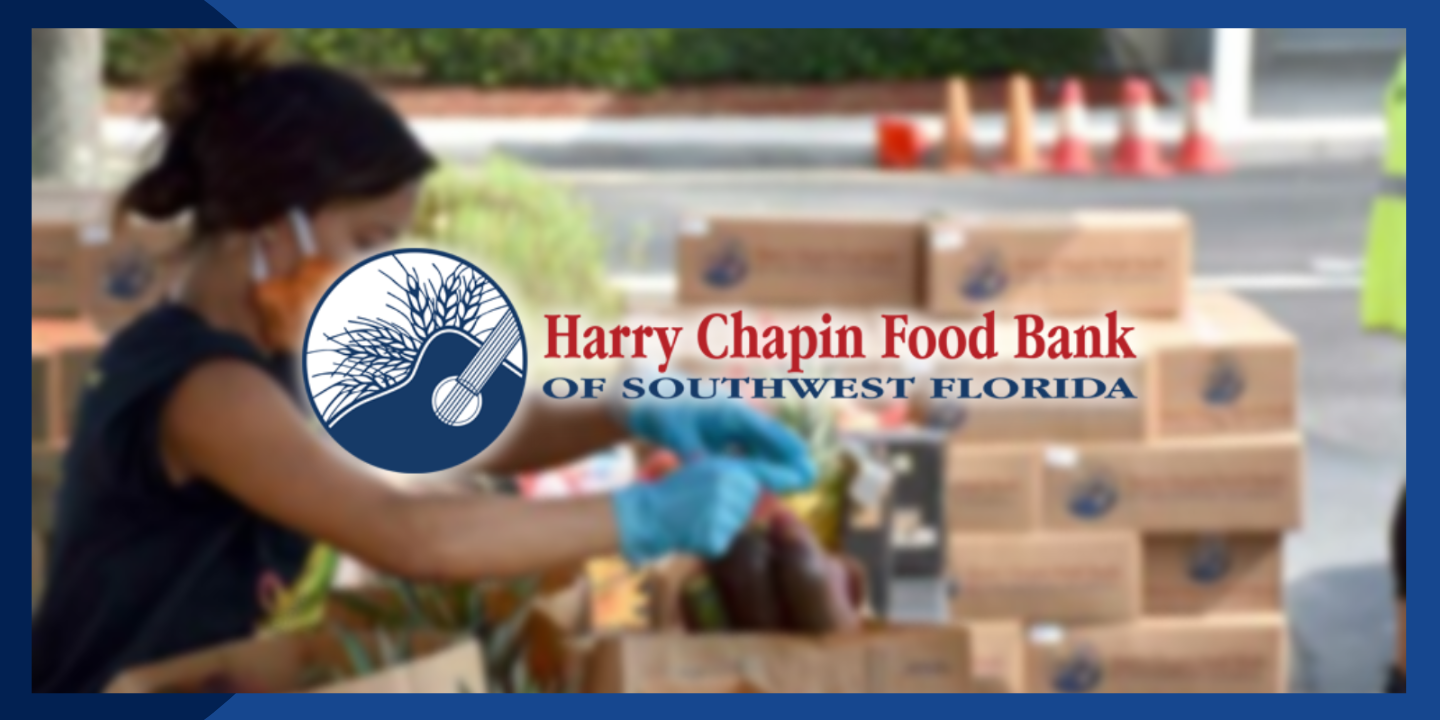 Harry Chapin Food Bank Of Southwest Florida Donations
Ruth Eckerd Hall, Inc. is making an appeal to urge those in the Tampa Bay community to donate to the Harry Chapin Food Bank of Southwest Florida in order to help support those affected by Hurricane Ian and provide aid to hurricane relief efforts.
"Our hearts go out to our neighbors struggling after this horrific storm. The need for food assistance is great," explained Susan M. Crockett, Ruth Eckerd Hall President and CEO. "Harry Chapin reached millions through his music, dedicating his earnings toward hunger relief. We are honored to support an organization that serves so many and invite others to join us."
The Harry Chapin Food Bank is the largest hunger-relief nonprofit and the only Feeding America member in Southwest Florida, serving Charlotte, Collier, Glades, Hendry and Lee counties. The Harry Chapin Food Bank feeds more than a quarter of a million people each month through their food distribution programs focused on feeding children, families and seniors.
The food bank is working diligently to help serve those struggling in the aftermath of Hurricane Ian. Pre-hurricane, the Harry Chaplin Food Bank was distributing 700,000 pounds of food each week and now anticipate distributing two million pounds of food each week.
In an update posted to their website, Harry Chapin Food Bank President and CEO Richard LeBer wrote:
"It would be easy to view the photos and videos of our beleaguered region and despair. To conclude that all is lost...We choose not to do that. We choose hope over despair. We choose to marshal our energy. We choose to rally our team and gather the resources and help that we need. We will meet the needs of our community. We will rebuild, stronger and better than before. We will not give up."
For every $1.00 donated, the Harry Chapin Food Bank is able to turn that into $4.00 of food. To learn more about the Harry Chapin Food Bank and to make a donation online, please visit harrychapinfoodbank.org and click on the donate button. Monetary donations can also be sent directly to:
Harry Chapin Food Bank
3670 Fowler Street
Fort Myers, FL 33901
For more information, please visit https://give.harrychapinfoodbank.org/site/Donation2?df_id=1520&1520.donation=form