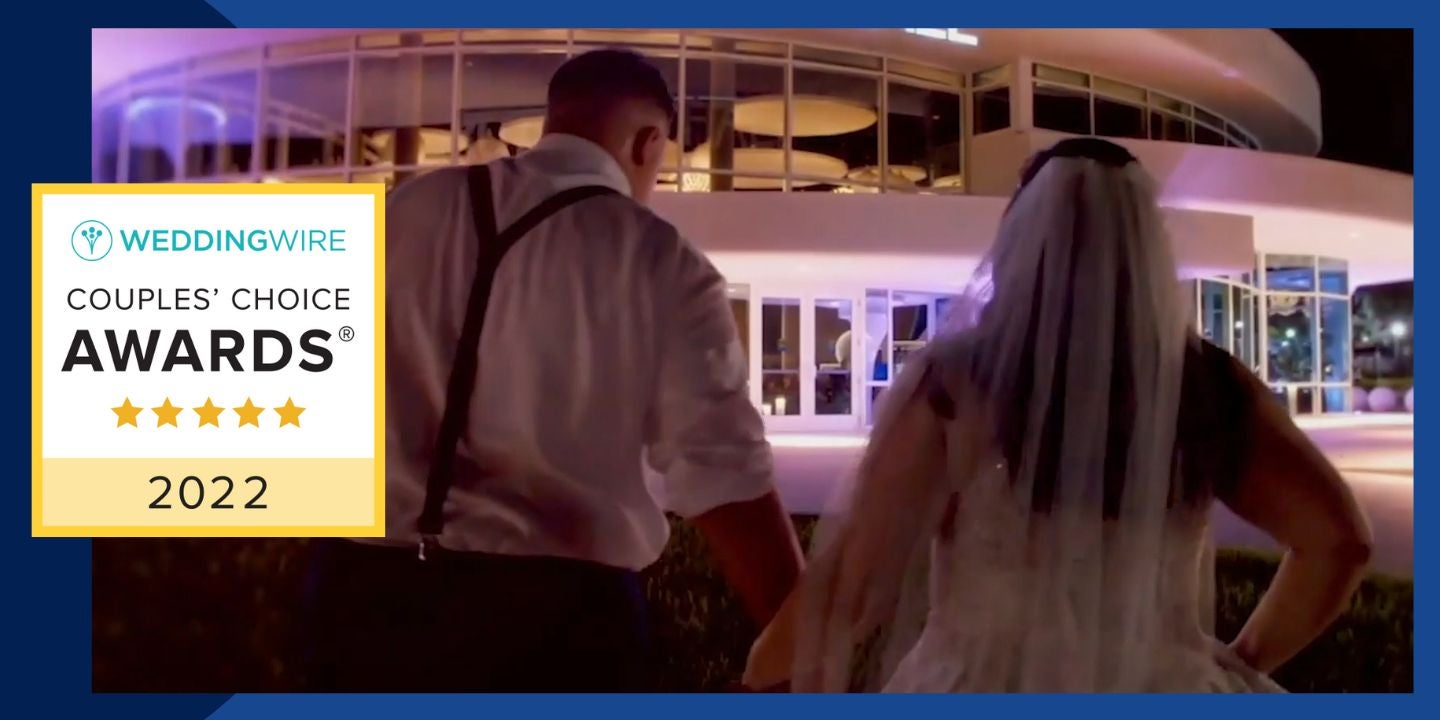 Ruth Eckerd Hall Named Winner In 2022 WeddingWire Couples' Choice Awards®
For the second straight year, Ruth Eckerd Hall was announced as a winner of the 2022 WeddingWire Couples' Choice Awards®, an accolade representing the top wedding professionals across the board in quality, service, responsiveness and professionalism reviewed by couples on WeddingWire, a leading wedding vendor marketplace.
In making the announcement, WeddingWire said:
To determine these distinguished wedding professionals, WeddingWire analyzed reviews within its Vendor Directory across more than 20 service categories – from venues and caterers to florists and photographers – to find the most – and highest-rated - vendors of the year. The winners exhibit superior professionalism, responsiveness, service and quality when interacting with the millions of couples who turn to WeddingWire to help with their wedding planning process each month.
"We are absolutely delighted to receive this recognition again," commented Jackie Van Sant, Director of Catering. "Our biggest honor is that our brides and grooms trust us to be a small part of their very special day."
The 250-capacity Margarete Heye Great Room at Ruth Eckerd Hall provides a unique setting for weddings. The Executive Chef and his four-star kitchen staff create a freshly prepared menu in a state-of-the-art kitchen that includes a wide variety of hors d'oeuvres, main courses and incredible desserts to suite your taste. There is also a Bridal Suite with all the amenities for the bride on her special day.
For more information on weddings and special events at Ruth Eckerd Hall, please visit our Venue Rentals page.
Wedding professionals who win WeddingWire Couple's Choice Awards® are members of WeddingPro, the leading B2B wedding brand. As the largest marketplace and community for wedding professional, WeddingPro connects businesses with more than 13 million unique monthly visitors who are planning weddings on WeddingWire and The Knot, as well as with hundreds of thousands of pros in the industry. Through its online marketplaces, educational programs and community-building events, WeddingPro is dedicated to helping wedding professionals build relationships with couples and pros that grow their business.
For more information about the Couples' Choice Awards®, please visit www.weddingwire/com/couples-choice-awards