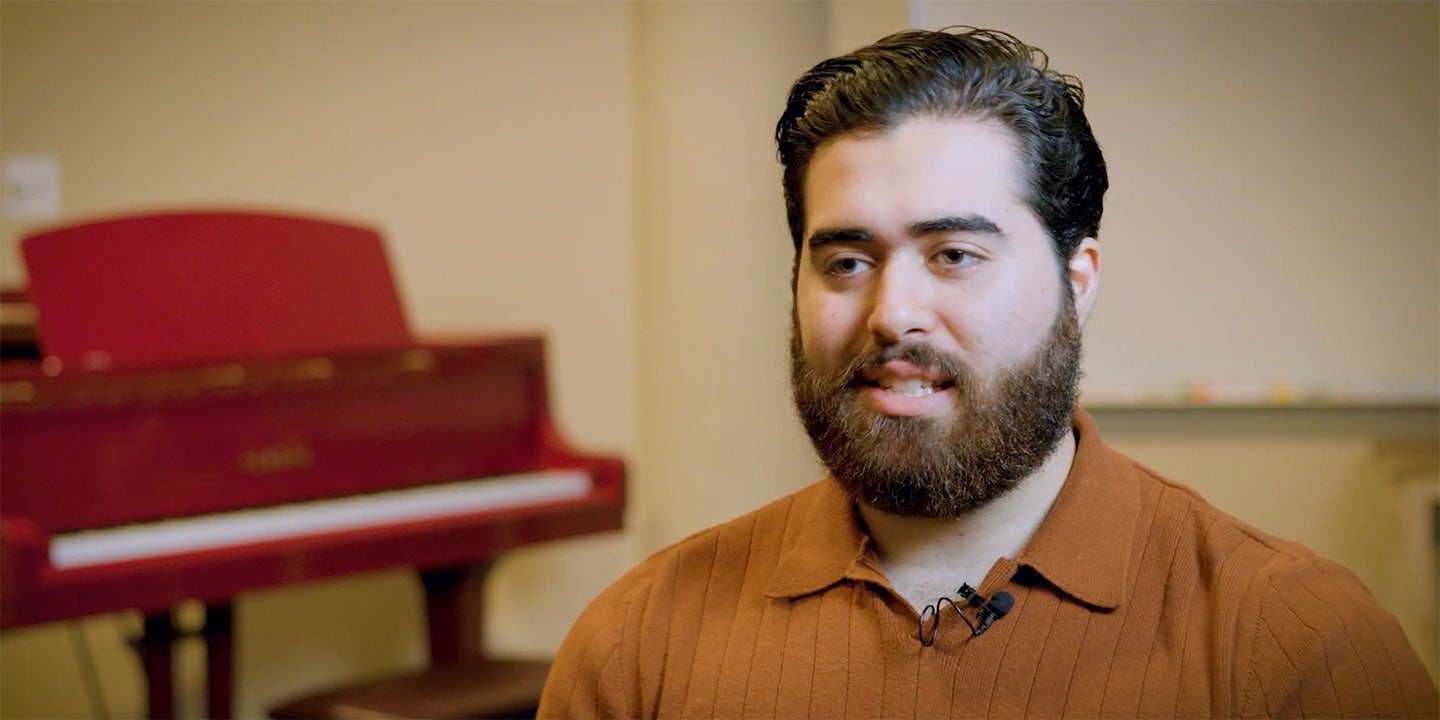 Student Alumni Series: Chris Cavazza Pt. 1
The Marcia P. Hoffman School of the Arts at Ruth Eckerd Hall believes that art can change lives, which is why the school offers tuition assistance to anyone who wants to pursue the school's many art and music classes, private lessons or summer camps. Students can strengthen their confidence as performers, build long-lasting friendships and perhaps even find their future in the arts. It makes perfect sense then why the Marcia P. Hoffman School of the Arts would choose to pay tribute to the playwright Stephen Sondheim this summer, as his work has been the foundation for many actors and writers who have dreamed of performing on stage.
The Marcia P. Hoffman School of the Arts will be celebrating the late Stephen Sondheim by presenting two of his Tony® Award-winning productions Sunday In The Park With George and Into The Woods.

Chris Cavazza, an alumni student of the Marcia P. Hoffman School of the Arts, will be performing the lead role of George in Sunday In The Park With George, as well as being the Assistant Director for Into The Woods, in addition to teaching younger students.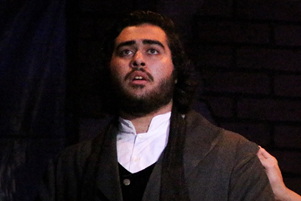 While juggling this many roles may seem overwhelming, Cavazza shares that the first thing he learned when he started performing at Ruth Eckerd Hall is knowing the importance of a healthy work balance to manage stress. Cavazza's advice to first time actors entering the Hoffman's theater programs is to, of course, take work seriously, but to also reel it in and remember to live in the moment.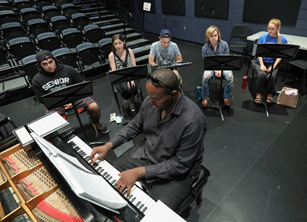 Chris has been part of the Marcia P. Hoffman School of the Arts since he was 14, when he made his debut in the Hoffman's production of The Little Mermaid. Since then, Cavazza has continued his love of theater through the Hoffman school and shares that the Hoffman staff, specifically Jack Holloway, Yohance Wicks, and Sharon Reid-Kane, have been his support system for the past seven years and it was through their teaching that he was able to grow as an actor in his theater career.
We had the chance to sit down with Chris before his audition for Sunday In The Park With George to learn more about his process as an actor and why the Marcia P. Hoffman School has been his choice to perform for the past seven years.
Can you tell us about any specific memories at the Marcia P. Hoffman that meant a lot to you?
There is a huge one, actually, and I believe I have told this story before, but I absolutely love retelling the story. It's one of my favorite memories that I've had here at the hall. During The Little Mermaid, my first show here, we were performing at the Bilheimer Capitol Theatre at that time, and we were having the show. It was opening night, and I was, of course… a little nervous.
I was walking up the stairs to go to the dressing room. I was already in full costume when Miss Sharon (Reid-Kane) stopped me and she said, "Hi, Chris. I just wanted to tell you that you have been doing an amazing job, and I loved seeing you perform on stage. I just wanted to tell you that you're doing great and you're going to do great tonight."
That was the first time that I had ever personally seen her or met her. So, the fact that she turned around, she took her time to single me out and speak to me right there, even though I personally had never met her, and that she took her time to know who I was, kind of gave me that confidence boost before I went on stage. It was something that I will always take with me.
Putting together a play can be a three-week process or even longer. What is your favorite part of that process?
Wow. So it's hard to not say all of it because, especially with the three-week program that we do have here at the Hoffman, as quick as it does run, everybody here down to the cast, to the teachers, even the people who are working backstage to help you out, the stage managers, everybody, you become like a family in that time.
And so, just being around them, the camaraderie with everybody, knowing that you can rely on them and lean on them for support if you need to in that short amount of time to get that, I think that is really, really special. Even though it is a three- week camp and it is relatively short, you really become like a close knit family.
If you could give one piece of advice to a new student, starting their journey here, what would it be?
If I could give one piece of advice to anybody who was coming into the Hall, I would definitely say soak it in like a sponge. I think there are so many people here, so many great minds here that will help you, especially if you are trying to be a performer in this field, they will give you so much knowledge.
As long as you are willing to listen, they (the staff) will go on forever and they will teach you everything that they know. All you have to do is listen and come in here with an open mind. Get ready to absorb everything you possibly can, and I think you will be great.
Interesting in learning more about the arts education programs at Ruth Eckerd Hall? Visit The Marcia P. Hoffman School of the Arts site for more information on how you can become a rising star.