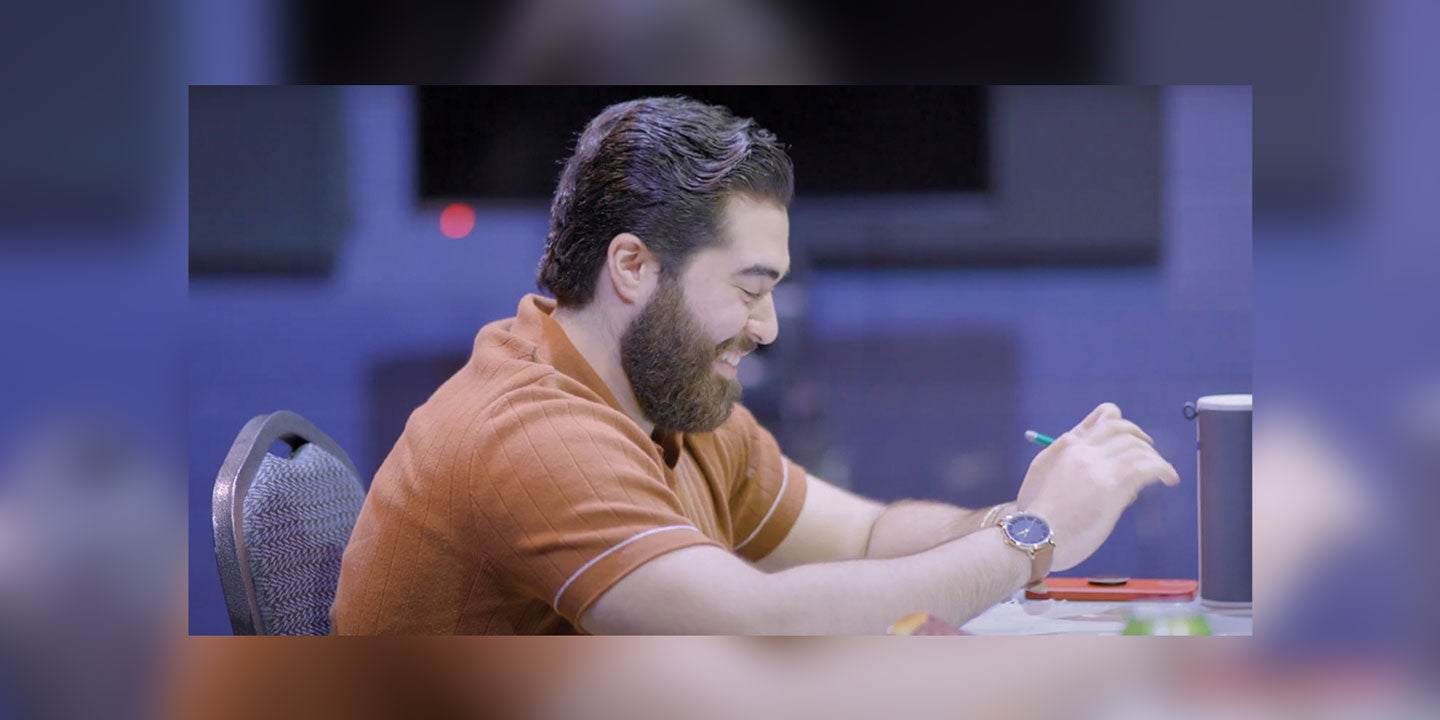 Student Alumni Series: Chris Cavazza Pt. 2
The Marcia P. Hoffman School of the Arts at Ruth Eckerd Hall kicked off their Summer of Sondheim with four performances of the beloved Sondheim musical Sunday In The Park With George in the Murray Theatre. Chris Cavazza, an alumni student of the Marcia P. Hoffman School of the Arts, played the main character George and his performance was raved about in a review published by BroadwayWorld.com. Theater critic Peter Nason writes that, "This is a star-making role for Mr. Cavazza, the one that people talk about and directors of upcoming musicals need to go out of their way to see."
Cavazza has been part of the Marcia P. Hoffman School of the Arts since he was fourteen. Check out part one of the blog to read more about Cavazza's experience as a theater student at the Hoffman and the skills he learned that helped him grow as an actor.
This summer, Cavazza performed many different roles – both on and off stage. In the two-week Camp Broadway, Cavazza taught and helped students create a Sondheim-inspired Broadway revue to perform in the Murray Theatre. With lead direction from Drama Department Chair Jack Holloway, Cavazza will also be assistant director for Into The Woods. Performances of the Tony® Award-winning Sondheim musical will be held August 4, 5 and 6 in the Murray Theatre. As assistant director, Cavazza will have the task of overseeing 37 actors in one of Stephen Sondheim's most celebrated musicals. We chatted with Cavazza about his future artistic pursuits, the challenges of directing and why having confidence is key in theater.
Being a performer yourself, and as a former student at the Marcia P. Hoffman School of the Arts, what unique insights might you be able to offer new students?
This is something that I actually talk to a lot of my friends about now because I've had that opportunity to be on the other side of the chair, and to be watching people coming in to audition. The biggest thing that I always tell them, and even some of the students that I've worked with before now, just to kind of give them that insight, is go do your best.
Everyone is rooting for you. Absolutely. Everybody. Nobody's sitting there saying, "Oh no, this guy is going to fail." Everybody wants to see you succeed…They want you to be great. They want you to be amazing. And so, that is my biggest thing is if anybody is ever nervous, you don't have to be. We have people here, everybody in this room is supporting you and wants to see you succeed.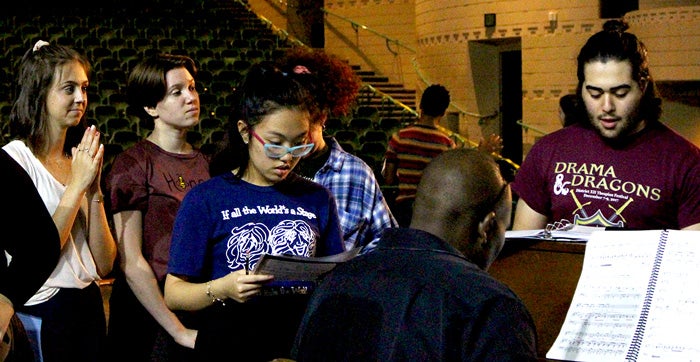 What do you look for when casting roles?
My biggest thing, personally, is knowing everybody can sing and act. Everybody can do it. Everybody can learn lines. And one of the biggest things for me personally, if I see somebody walking into a room, is how personable are they? Can they come up to you? Are they going to shake your hand? Are they going to talk to you about their day and have that confidence in them? Because, it is one thing to be the most talented person in the world. It's another thing to get along with everybody and to make sure that you can be a professional. And so, I think out of all things, that is the biggest thing that I'm looking for is that you can you can work well with others.
What are some of the obstacles as a teacher/director?
One of the biggest things was…just be patient and roll with the punches. For the three or four kids that are hesitant, you're going to have six or seven that absolutely want to be there that are showing up to learn. And so, I think the biggest thing is, don't get discouraged, but always try and stay your best for the kids who really are there to learn. And really, they want to learn what you can give them. And I think that is my biggest takeaway from that.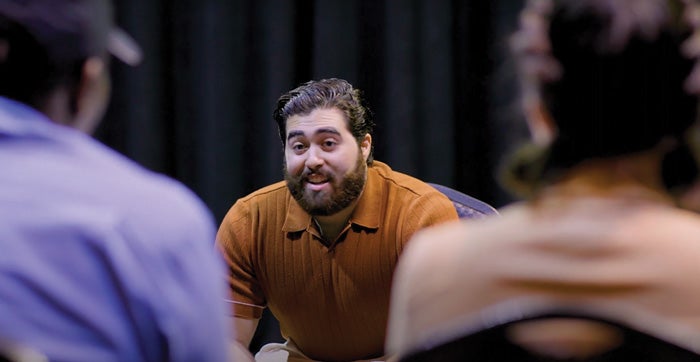 What is the next step in your artistic journey?
What I am looking for right now is, of course, I'm going to finish the entire summer here with directing and everything with Ruth Eckerd Hall…I love working here. It's a really, really great environment. But for me personally, I have felt that calling especially over the past month or two, that I really want to personally try and dive back into this, and really, really go headfirst into just acting and performing, especially on film too, because that's something I haven't really had the chance to do.
So I think definitely after this summer, I think I'm going to take some time for myself and I'm going to start trying to travel to New York, Orlando, Georgia, and just really start auditioning for everything that I possibly can. I know that if it does not work out and I do end up coming back here, I know that I have built a relationship that I think is so strong with the people here - like family. I know that I can come back and that I do have a place here, and that I can work and help that younger generation and that everything will be great.
Interesting in learning more about the arts education programs at Ruth Eckerd Hall? Visit the Marcia P. Hoffman School of the Arts site for more information on how you can become a rising star.