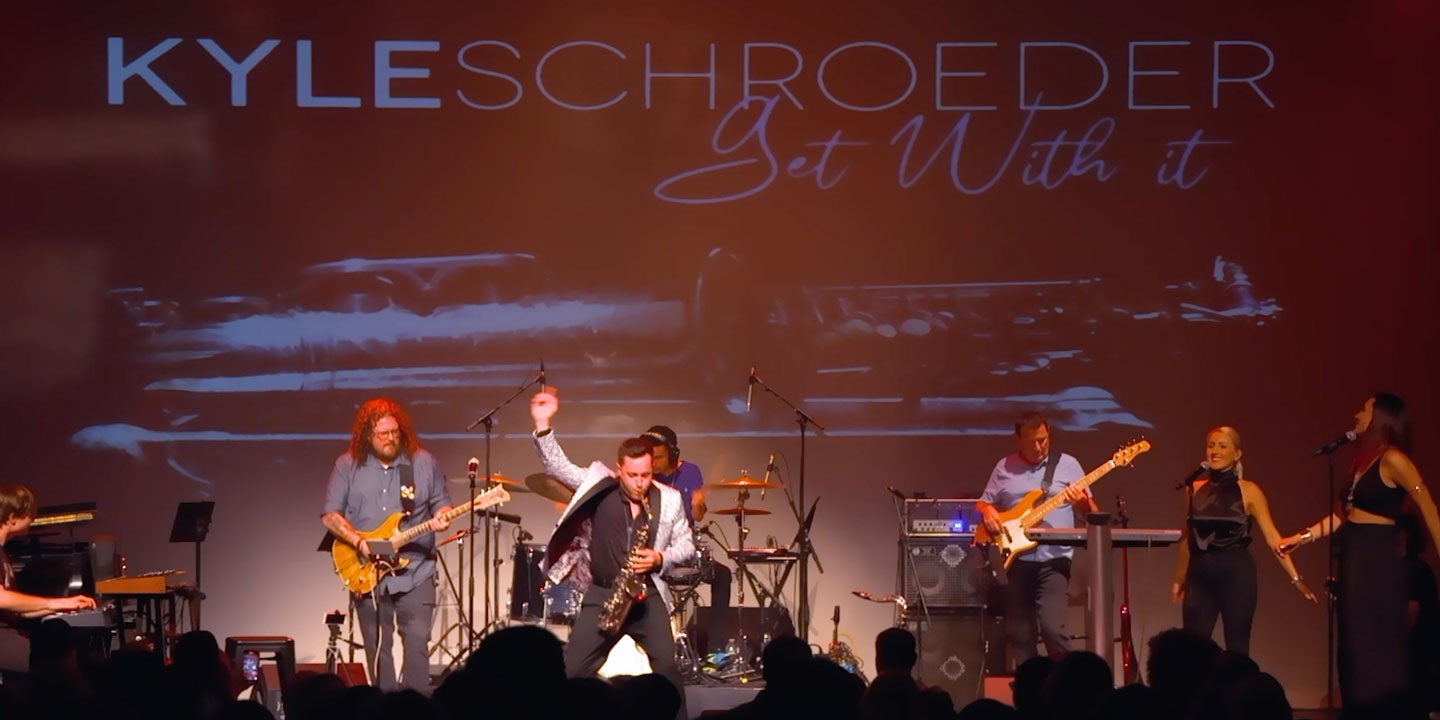 Student Alumni Series: Kyle Schroeder
24-year-old saxophonist Kyle Schroeder took to the stage of the Nancy and David Bilheimer Capitol Theatre to celebrate the release of his debut jazz album, Get With It, on June 10, 2022. As a young musician, Schroeder got his start in the Marcia P. Hoffman School of the Arts at Ruth Eckerd Hall Jazz programs and classes beginning in 2014 studying under Mr. Frank Williams.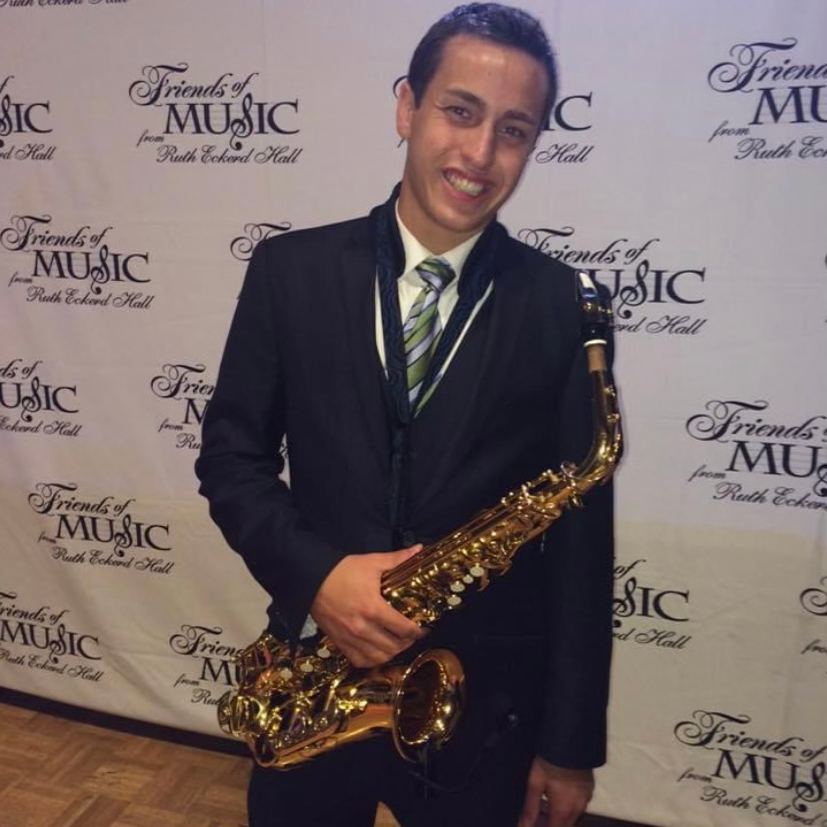 It was through the Marcia P. Hoffman's Jazz classes at Ruth Eckerd Hall, that Schroeder had the chance to play large-scale music festivals, including Clearwater Jazz Holiday, and play with a variety of inspirational artists.
The night after watching saxophone player Eric Darius perform at Tampa Bay's Black Heritage Festival, Schroeder told his mom that he wanted to be a saxophone player.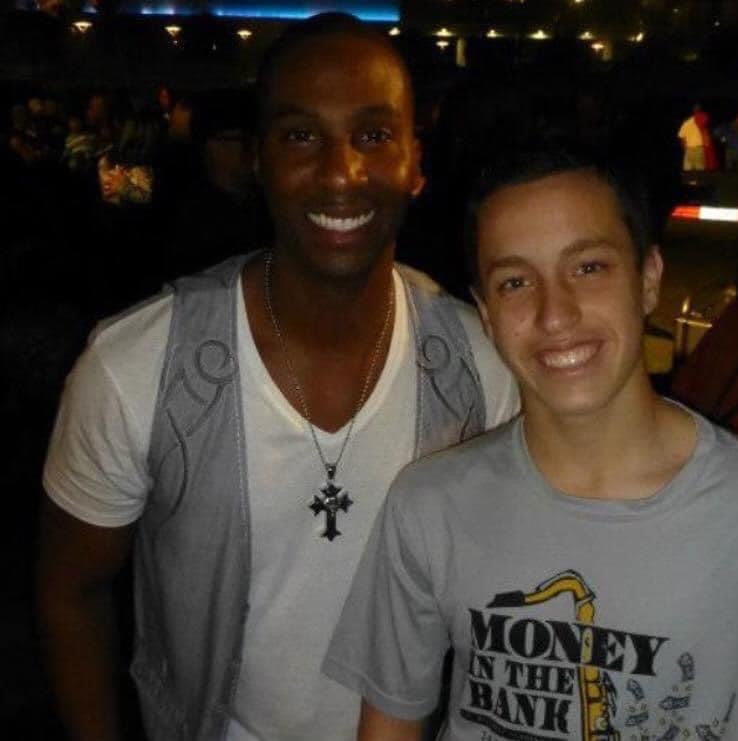 Even though he was only in middle school, Schroeder immediately knew what he wanted to do for a living.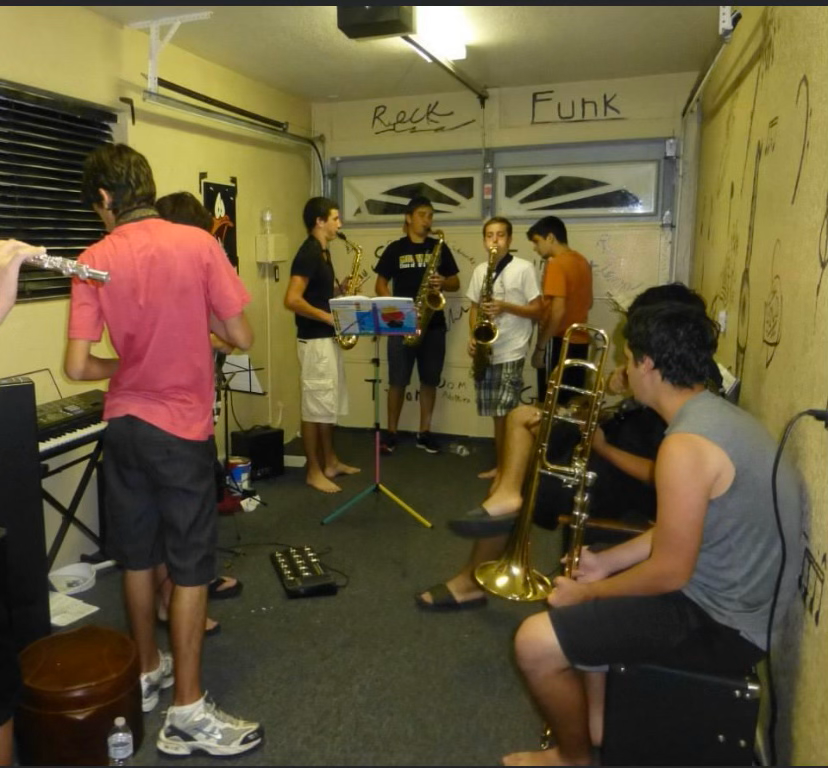 One of the goals of offering a variety of unique art education programs at the Marcia P. Hoffman School of the Arts is to provide students like Schroeder with the skills to take their passion to the next level creatively and for a lot of Marcia P. Hoffman alumni, even professionally. Schroeder was a two-time recipient of the Marcia P. Hoffman's Dare to Dream scholarship and went on to graduate with a Bachelor of Music in Jazz Saxophone and Music Business from the University of Miami's Frost School of Music.
"In his time at the Marcia P. Hoffman School of the Arts, Kyle Schroeder has grown into a confident and capable young man. His love of music and particularly all things Jazz is so evident in his musicianship. We are so proud of the artist that he has grown into and look forward to hearing the beautiful music he creates for many years to come!" - Cynthia Hook: Education Manager, Marcia P. Hoffman School of the Arts
Read our exclusive interview with Kyle Schroeder to learn more about his time as a Marcia P. Hoffman jazz student, the inspiration behind his album title Get With It and his advice to aspiring musicians wanting to join the Hoffman.
If interested in joining one of our classes in the fall semester, make sure to visit the Classes & Private Lessons page, as registration is now open.
What was your experience like at the Marcia P. Hoffman School of the Arts?

Experience here was awesome. The teachers, in the jazz program, they were really cool because not only were they exposing me to different music that I haven't heard, but they really brought out our unique talents as individuals in the program and they really pushed us hard and really kept us accountable. That's a big thing that sometimes is hard to find in this day and age where people are learning instruments on YouTube or online, they don't have a private teacher or accountability. And so, one of my favorite things was it taught us how to be accountable and how to really work hard and work on the right things to get where we want to go.
Do you have any specific memories or stories from the Marcia P. Hoffman School of the Arts that you would like to share?

I really enjoyed the performance aspect of being involved in the Marcia P. Hoffman School of the Arts and the Jazz Band stuff here performing at the Clearwater Jazz Holiday. This is one thing that is an amazing opportunity for students, and was really cool for me. I love the outdoor festival vibe and Clearwater Jazz Holidays vibe. So, the fact that I was introduced to that through the program was really special and I took that feeling that I had on stage and I just try and recreate that every time I go on stage again.
Can you explain the meaning behind your album title Get With It?

I really just wanted people to kind of take it literally, like get with it, you know, get with what's going on now in current times and always reassess of like what we need to do as human beings to serve the world. Also, like get with the train, you know, like me and my amazing musician friends, we're going to be making music for years to come. I'd love if you all joined us because we have some more amazing shows coming up and we're just excited to share all the music we create with everybody.
Do you have any advice to anyone interested in music who wants to join the Marcia P. Hoffman School of the Arts?
If you're on the fence about joining here at the Marcia P. Hoffman School for the Arts, I say go for it - because it really will change your life. The community of friends that you will develop are going to be some of your best friends forever. We're really lucky that our high school band programs and high school theater programs have good communities, but this really broadens the reach. It really makes you feel like what you're doing can be a career, and can be something greater than the room in your high school. So, to come to another place like the Hall and share what you love doing, is going to be a great experience for you. So I would say go for it. If I had one piece of advice for a student starting here at the Marcia P. Hoffman School of the Arts, it would be, be yourself and go for it.