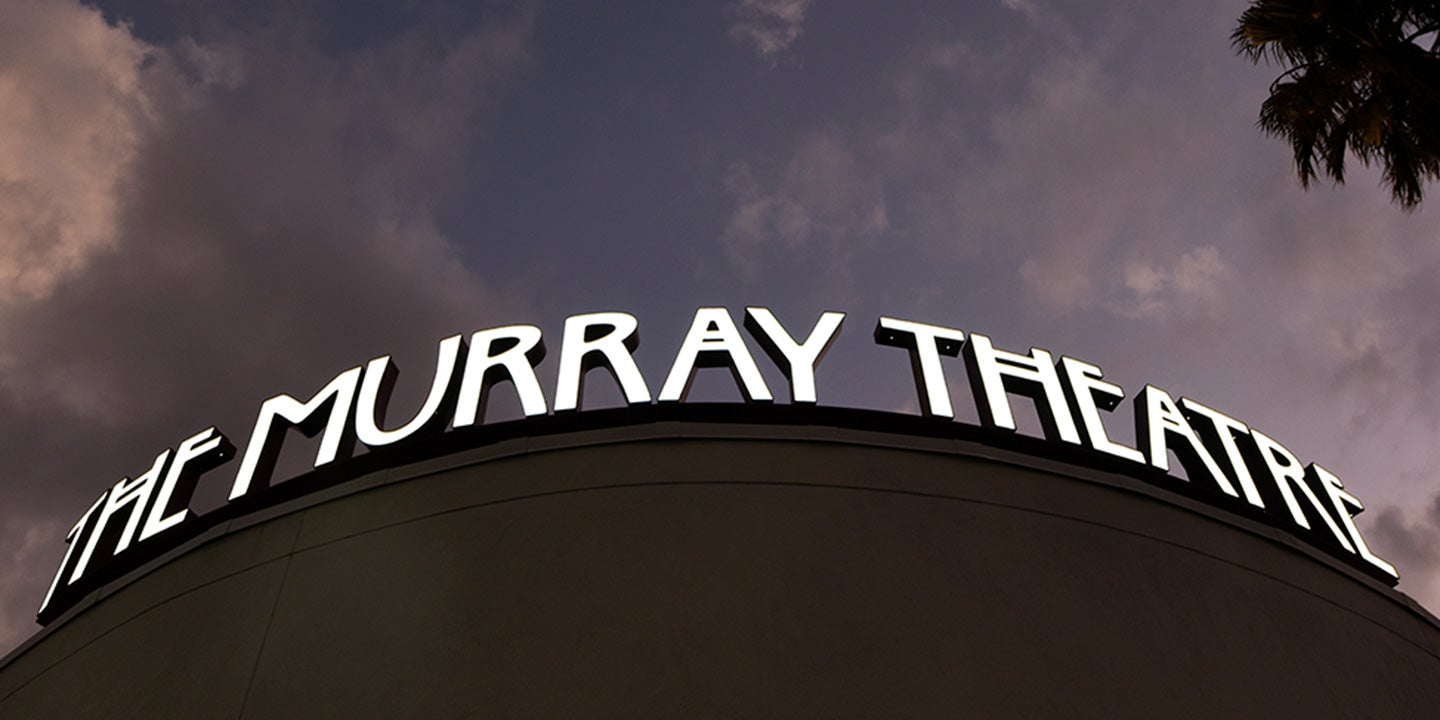 The Murray Theatre at Ruth Eckerd Hall Celebrates Its 20th Anniversary
(CLEARWATER) Susan M. Crockett, Ruth Eckerd Hall President & CEO and the Ruth Eckerd Hall Board of Directors announced that The Murray Theatre at Ruth Eckerd Hall celebrates its 20th anniversary this year. Since its opening in 2003, the theatre has helped support Ruth Eckerd Hall's mission to change lives through the performing arts.
The Murray Theatre, which seats 185 people, originally opened its doors on January 31, 2003, as an education expansion of the Marcia P. Hoffman School of the Arts. As part of Ruth Eckerd Hall's Expanding The Experience renovation in 2015, the Murray Theatre completed a 1.5 million dollar renovation which included a new ticket office, lobby, bar area and upgrades in lighting and sound.
The performance space was named in honor of community philanthropists Ray and Nancy Murray who supported county-wide arts programming. As part of technical theater training, the space doubles as a learning lab for lighting, set design and stage management. Theatre students at the Marcia P. Hoffman School of the Arts have performed award-winning musicals on the Murray stage, including Sunday In The Park With George, Into The Woods and The 25th Annual Putnam County Spelling Bee.
"Ray and Nancy Murray were not only generous supporters of Ruth Eckerd Hall" commented Susan M. Crockett, "They were committed to educational opportunities in the arts for young people. We are honored to have their portrait overlooking the colorful Murray Theatre lobby where our students gather to learn and perform."
"The true gift of the Murray Theatre is the versatility of the space. At any given moment it serves as a classroom, rehearsal hall, technical theater studio, learning lab or performance platform - always alive with energy! We are so grateful that our students, and this community, have such a unique venue where they can experience and explore the arts," said Marcia P. Hoffman Vice President & Chief Education and Community Engagement Officer Sharon Reid-Kane, Ed.D.
The Murray Theatre stage has presented a wide variety of performances, from Off-Broadways shows to intimate acoustic performances, to stand-up comedians, as well as private events. The Murray Theatre is also home to the Marcia P. Hoffman School of the Arts drama performances, The Ruth Eckerd Hall Chorus performances, rehearsals and performance arts classes. Since opening, the Murray Theatre has presented over 200 performances to audiences of all ages.