Why Join?
As a Ruth Eckerd Hall member, you'll directly support our mission to change lives through the performing arts. In recognition of your generosity, you'll enjoy exclusive access to special perks throughout our venues all year long.
Benefits Include
Members-only pre-sale ticketing*
Hassle-free ticket exchange and return privileges*
Complimentary beverages**
Members-only lounge access**
And so much more!
---
Explore the membership levels below to decide what level is the best fit for your household. For assistance call: 727-712-2716 or send us an email.
Select a Donation or Renewal Level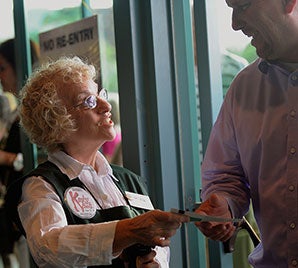 Thank you for your interest in supporting Ruth Eckerd Hall's mission. Please find frequently asked questions regarding memberships and charitable contributions to the hall on our Support & Membership FAQs page.
If your question is not answered here, please contact us at lbennett@rutheckerdhall.net.
More Info
*restrictions apply
**depending on level of membership